"Hit space bar until you find inner peace."

Everything is Lame (Bedno mi je use) is a web game, inspired by Facebook comments of two teenagers.

The goal of the game is to put your hand into as many underpants as possible before DJ Umek's concert ends. Do this by pressing SPACE BAR.

art: Lenart Slabe
code: Mitja Belak
voics: Lenart Slabe & Mitja Belak
music: DJ Umek - Posing as me

CLICK HERE TO PLAY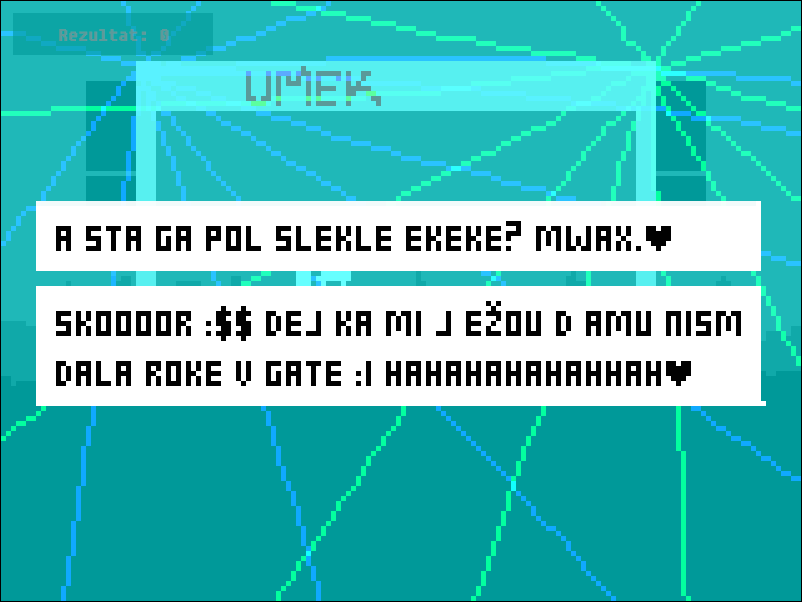 "so did you strip him then ekeke? Mwax.♥"
"almooost :$$ i wish i'd stuck my hand down his underpants :I HAHAHAHAHA ♥"


CLICK HERE TO PLAY